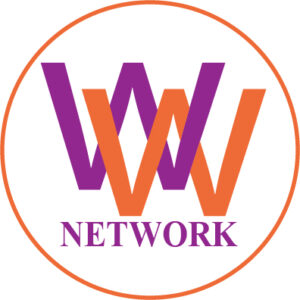 Whole Woman Network (WWN) is a Training, Coaching and Consulting Social Enterprise focused on delivering experiential Leadership, Entrepreneurial and Financial Literacy Programs to vulnerable, under-served Canadian Women and at-risk Youth, with a special focus on BIIPOC demographic (Black, Immigrant, Indigenous, People of Colour and other under-represented groups). As a social enterprise, at the heart of operations is a cooperative model that is built on the principles of wholeness, mindfulness, solidarity economy, representation, equal rights, social justice, equity, dignity, contribution and inclusion. These tenets are reflected in our core values, vision, mission, and flow through our operations, program development, and hiring practices.
The vision of Whole Woman Network is to raise a new generation of women and youth leaders who are Transformational, Resilient, Entrepreneurial, Ethical and Empowered to adapt and excel in a fast evolving, dynamic and multicultural solidarity economy. Our mission is to build resilient communities anchored on core values, and create intergenerational community wealth, by breaking the cycles of trauma, poverty, and poor financial literacy in racialized, equity-deserving demographics. Our flagship programs, FLOW – Financial Literacy & Economic Opportunities for Women (and Youth) and TLC – Transformational Leadership and Communication Training, are inclusive, interactive, experiential, evidence-based and pragmatic programs that transform our members, and equip them to empower and serve their communities.
We believe in the power of community and use an Asset Based Community Development (ABCD) model. Through our iSERVE2050 Initiative, we participate in various community initiatives towards justice, safety, equity, and inclusion and invest in youth via scholarships and mentorship opportunities. We also provide a lot of opportunities for new immigrant youth who are undergraduates or new graduates to undergo their coop internship with our organization, or serve as volunteers to gain valuable work experience and mentorship. We sponsor advocacies to end gender based violence and programs such as safe schools initiative, menstrual health hygiene for girls, tree planting initiatives, clean up exercises, literacy and numeracy campaigns, and breakfast/lunch clubs in our host communities or communities vetted and nominated by our members. These initiatives deepen community bonds of respect, tolerance, empathy, community service, and create opportunities for sustainable development and wealth creation.
WWN provides a safe space and trust-based community for our women and youth to learn healthy money habits, business and life skills. We provide access to other trainings & subject matter experts through a network of partners. We also offer an annual membership-based option for clients, for on-going advisory services and coaching interventions. Within an average of eighteen months post-trainings, many clients have become home owners, have better credit scores, improved career options, have a holistic understanding of their financial environment, and are inspired enough to start saving, investing, and paying it forward to their communities.
We also offer customized transformational workshops, retreats, and coaching services to individuals, faith-based groups, ethnic associations and educational/professional institutions with measurable outcomes, tailored to unique demographic needs. These are done both on a subsidized fee-basis, or pro-bono, when applicable.
Whole Woman Network – Organization Profile